Radar reconnaissance spacecraft launched
BY STEPHEN CLARK
SPACEFLIGHT NOW
Posted: July 22, 2008; Updated with additional post-launch details
The capstone of a fleet of German military satellites rocketed into space from Russia early Tuesday, completing a series of five launchings of spacecraft designed to scout locations around the world.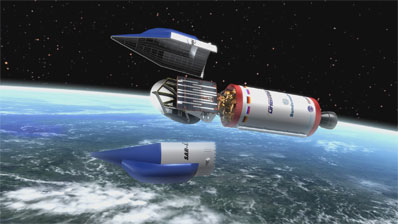 An artist's concept shows a Kosmos 3M rocket launching a SAR-Lupe spacecraft. Credit: OHB-System AG
The SAR-Lupe 5 satellite, a 1,700-pound craft outfitted with cloud-piercing and night-vision radar, launched aboard a Russian Kosmos 3M rocket at 0240 GMT Tuesday (10:40 p.m. EDT Monday), according to news reports.
The 105-foot-tall booster took off from the Plesetsk Cosmodrome, a space base in far northern Russia near the Arctic Circle.
Source: https://spaceflightnow.com/news/n0807/21sarlupe5/
We do not offer the full text of this article. Please read the article on the author's website via the link provided above.
Below is the members-only analysis of the article.