Chinese surveillance payload put in orbit by Long March 2C
BY STEPHEN CLARK
SPACEFLIGHT NOW
Posted: October 29, 2013
China unexpectedly launched a Long March rocket Tuesday and put into orbit a secret military surveillance satellite likely equipped with a synthetic aperture radar to make observations through clouds and darkness.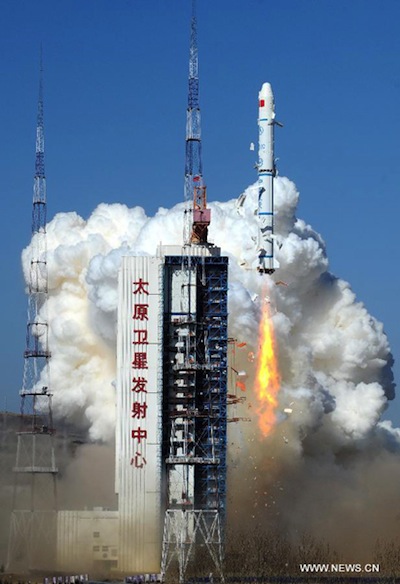 The Long March 2C rocket launched at 10:50 a.m. Tuesday Beijing time. Credit: Xinhua
Tuesday's launch was the second Chinese space launch in four days and China's 10th space launch of the year. It marked the 59th launch to reach orbit worldwide in 2013.
We do not offer the full text of this article. Please read the article on the author's website via the link provided above.
Below is the members-only analysis of the article.