American and Delta, which each have fleets of about 1,000 aircraft, both have around 10% of their aircraft in the air currently, according to flight tracking company RadarBox on Friday.
Delta is parking planes at Hartsfield-Jackson Atlanta International Airport and Birmingham-Shuttlesworth International Airport. ICEYE, a satellite startup that uses a special type of imagery to see at night and through clouds, showed aircraft parked in Atlanta on Tuesday.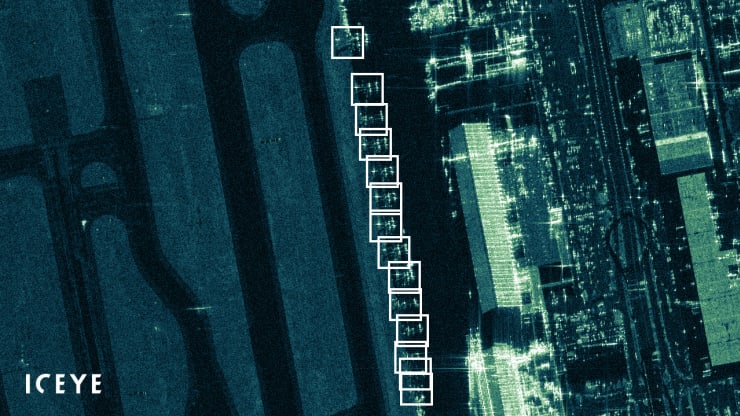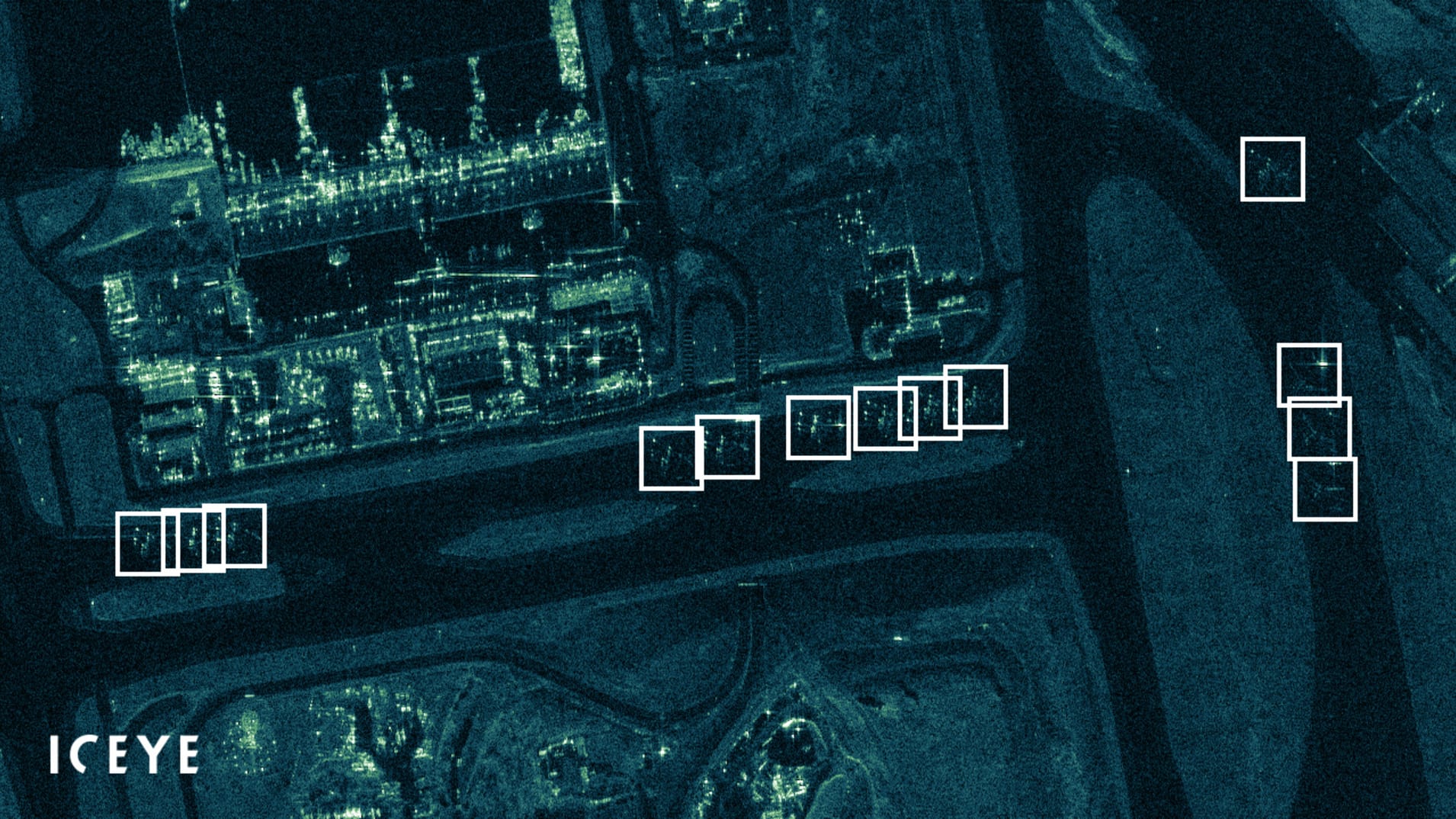 Synthetic aperture radar (SAR) satellite imagery shows airplanes, identified in the white boxes, parked in Atlanta.
Image Credit ICEYE