Companies like Planet Watchers, Ursa Space Systems and Orbital Insight are using satellites to try to shed light on tightly held secrets in the commodity trading world, from coal mine productivity to crude oil storage. While doubts remain around the accuracy and consistency of the data, there could come a day when traders can track supply and demand of raw materials, the operations of producers and consumers and even the output of entire economies in near-real time.

Genscape; Greg Stockton, Stockton Infrared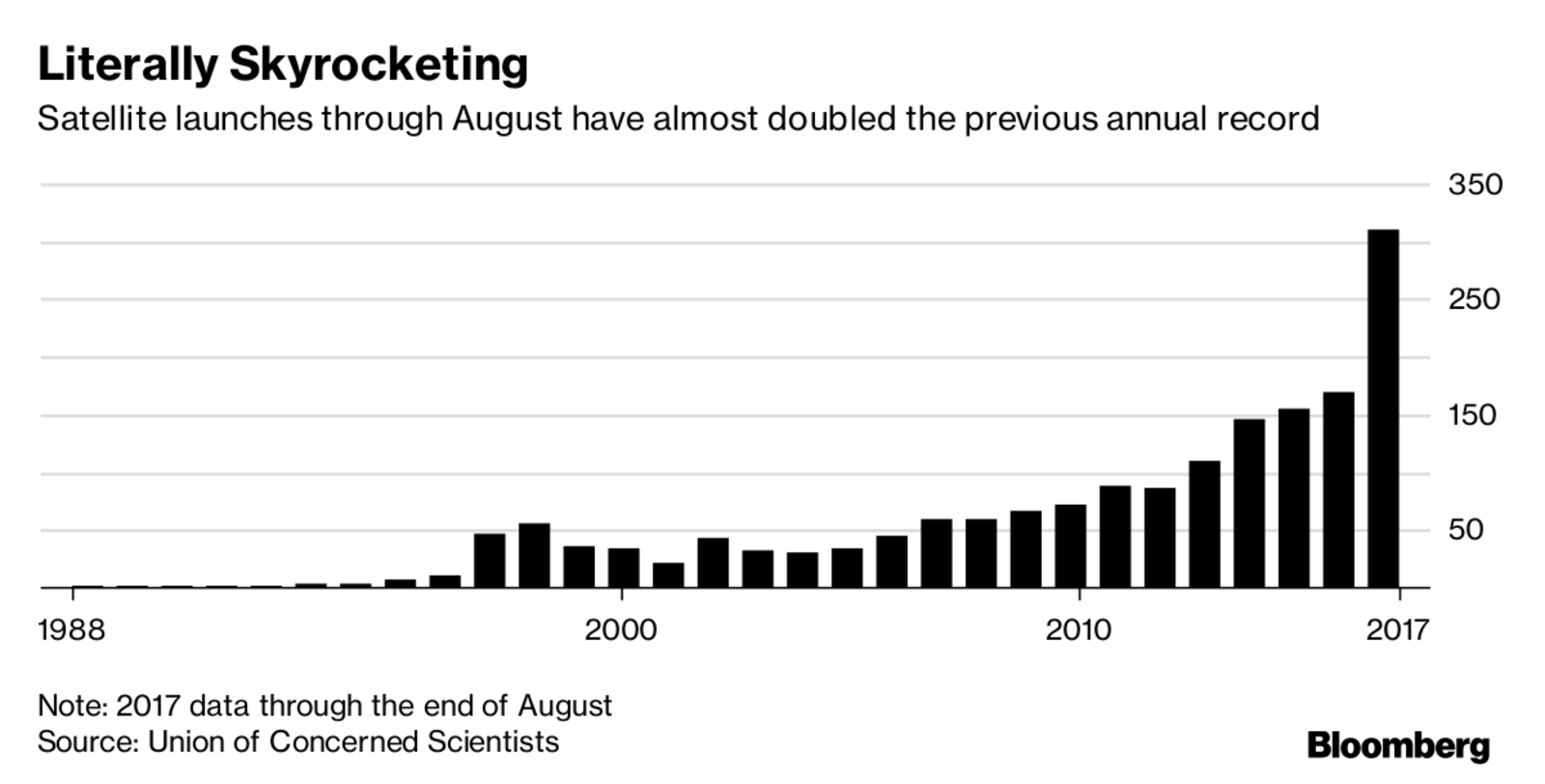 RADAR Does it Better: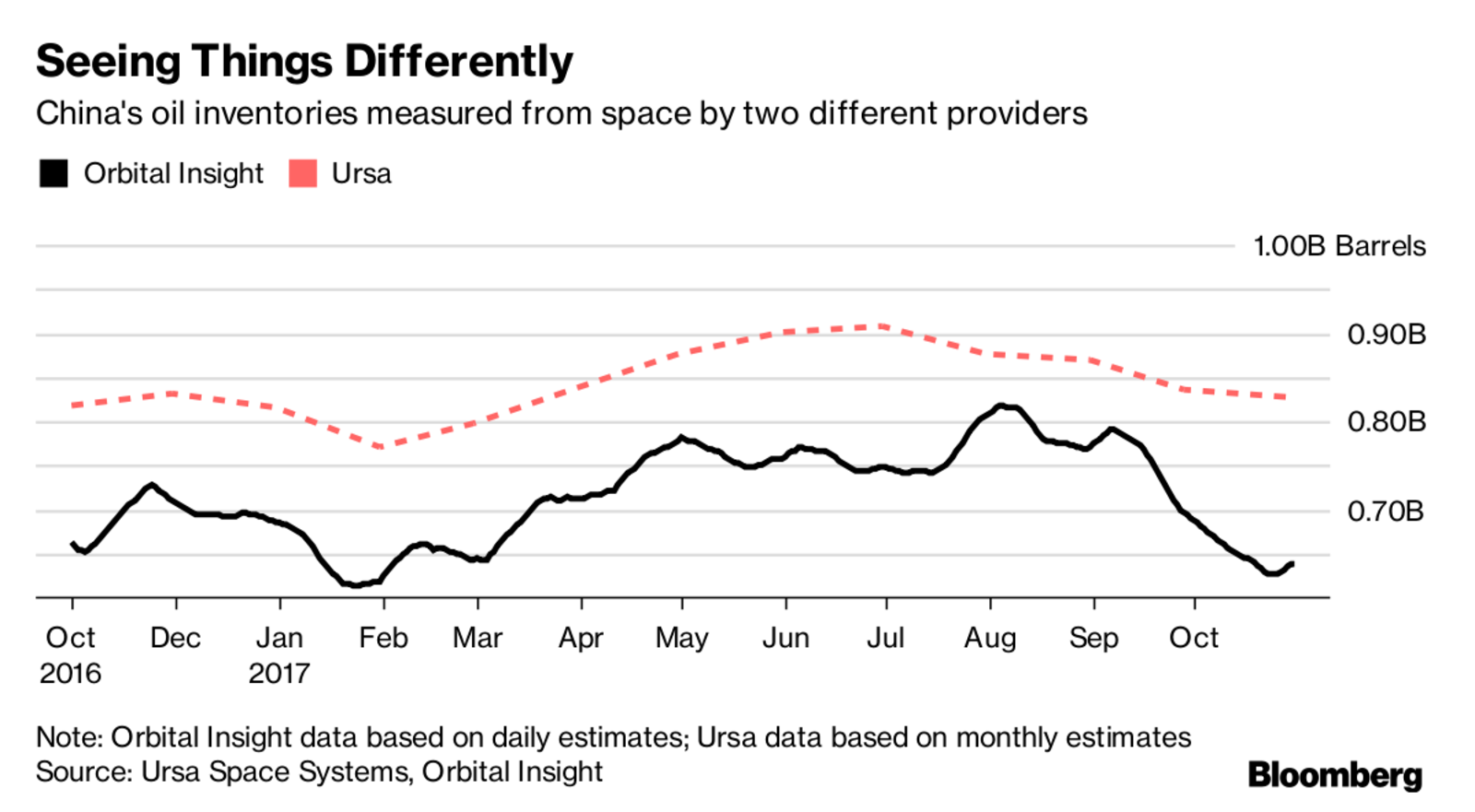 For example, attempts at tracking China crude storage levels—the holy grail for some oil traders—rely on different technologies and methodologies, and offer varying results. Ursa, which uses a technology known as synthetic aperture radar to penetrate clouds, assessed China's inventories at about 827 million barrels by the end of October. Orbital, which uses a combination of visual satellite data and SAR, estimated they were at 639 million barrels.
Full Article:  https://www.bloomberg.com/news/articles/2017-12-16/satellites-are-reshaping-how-traders-track-earthly-commodities